Society For Eczema Studies
The Society Of Eczema Studies has planned a once a year academic extravaganza in the form of a physical meet.
The SES quizzes will cover the entire spectrum of eczematous disorders and will tease the quizzing spirits of clinicians and academicians alike.
Any Dermatologist, Pediatrician, Pulmonologist, and Internist (Degree, Diploma or DNB) registered with concerned state medical council shall be eligible for life membership of the Foundation.
Visit Our YouTube Channel
to View All SES Webinars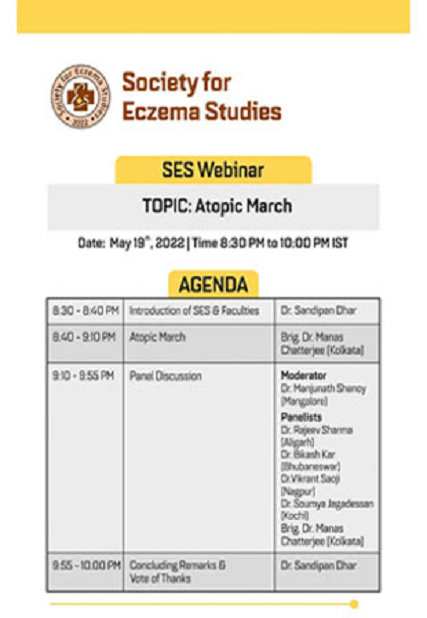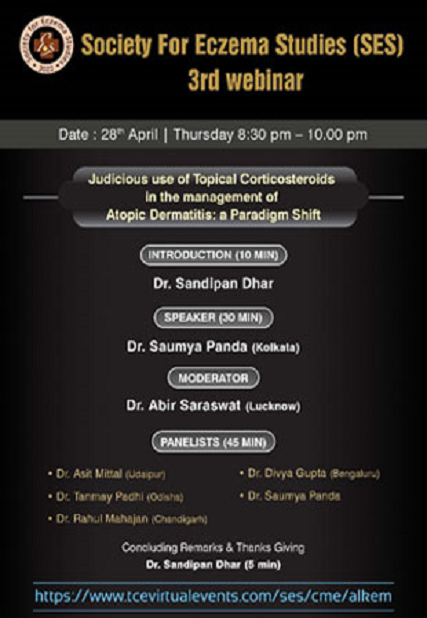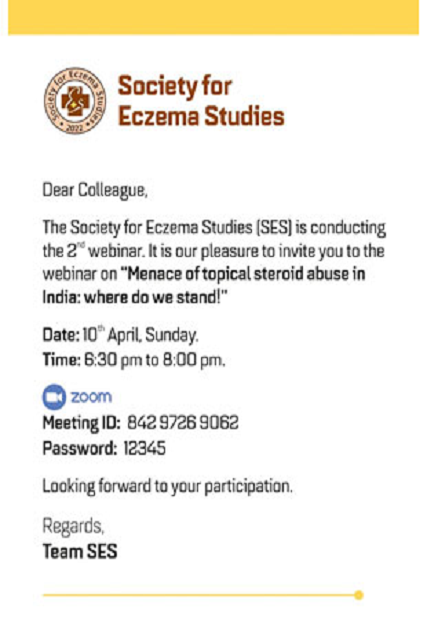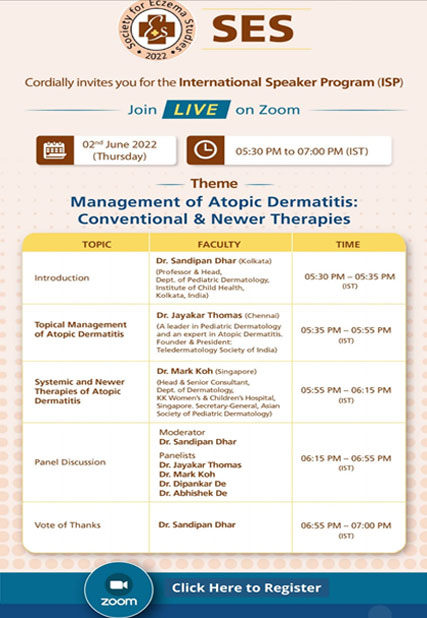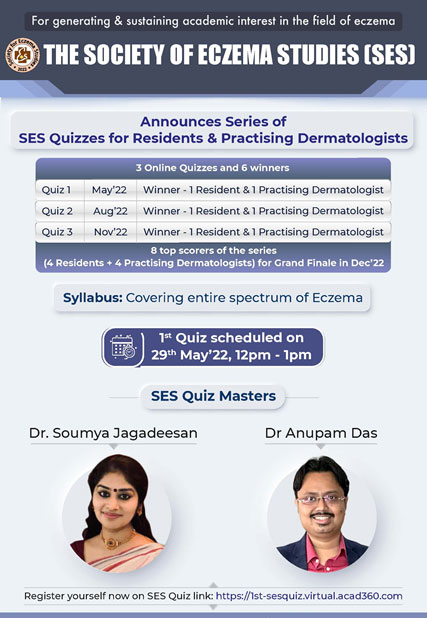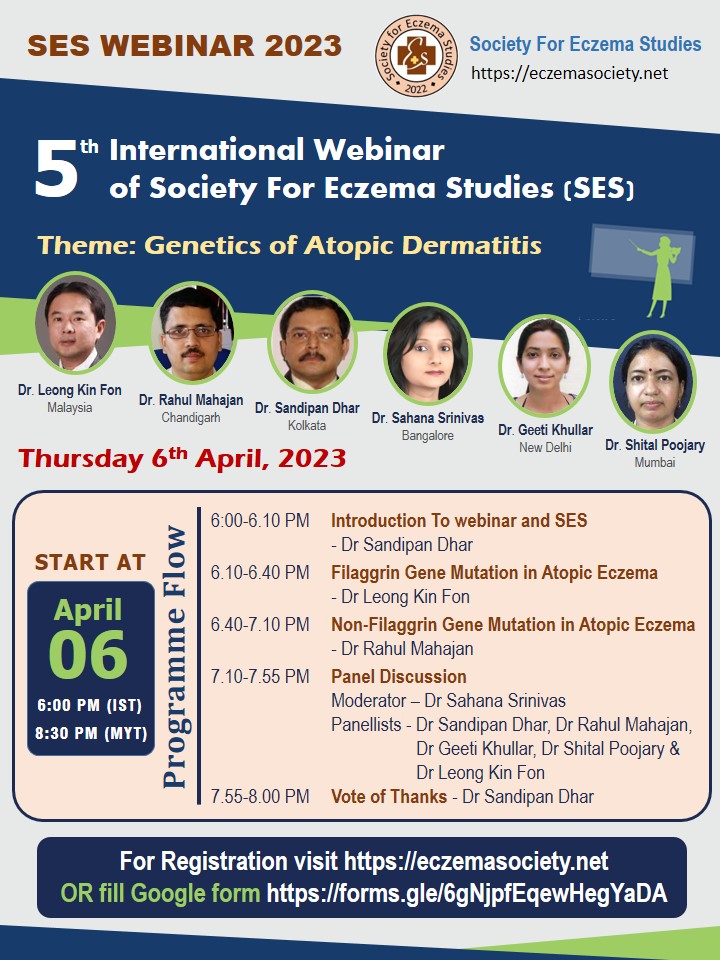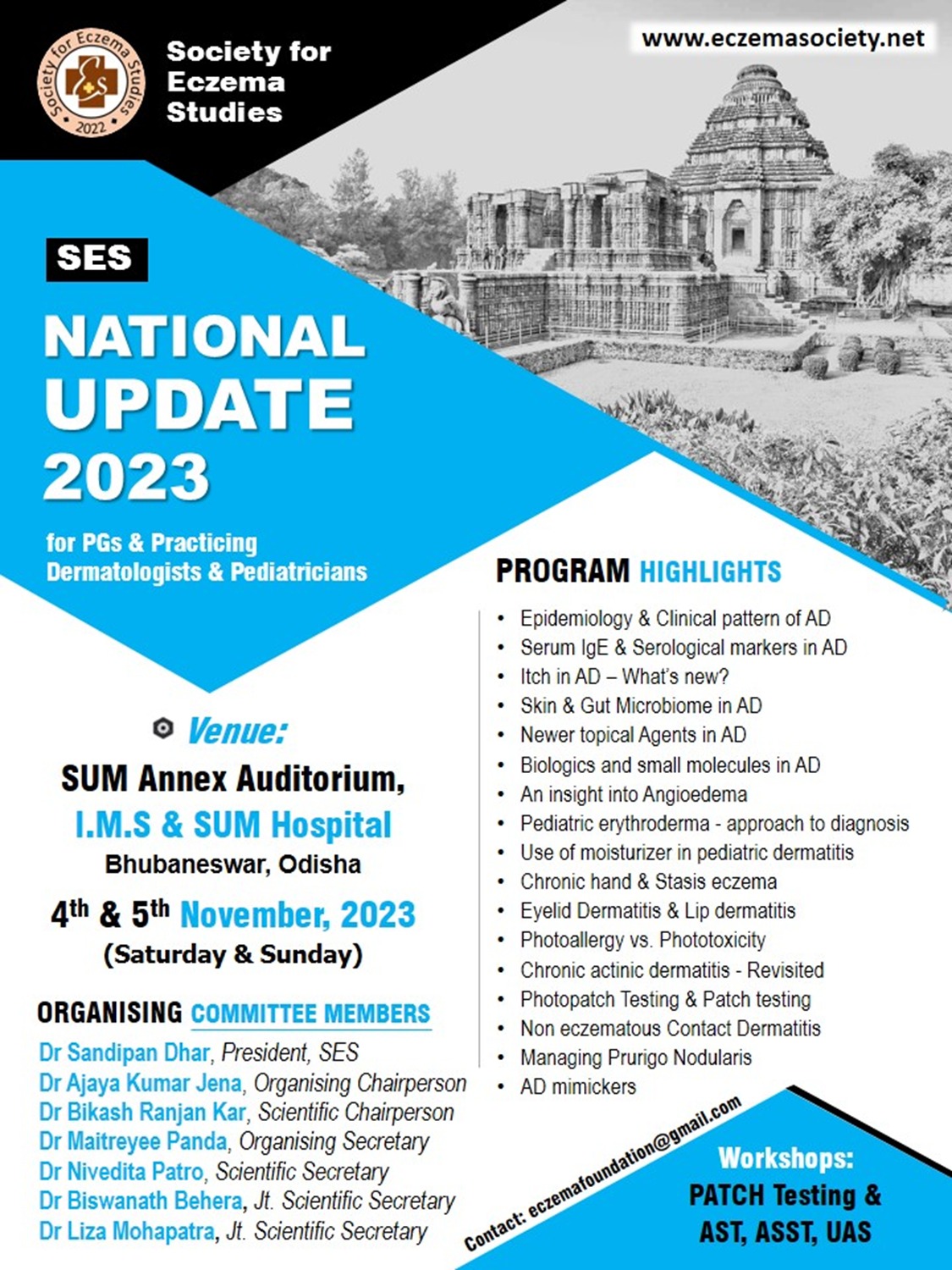 Thesis Grant on Eczema Research